I am an experienced drummer and am comfortable playing many musical styles from jazz, soul, funk, latin to rock/pop, classical themes, theatre and show music. I can sight read charts and am click friendly. I teach in a few Kent based schools and also do private home lessons. I've studied with some of UK's finest musicians and teachers including Pete Riley (Republica, Keith Emerson, Roger Walters, Academy of Contemporary Music), Colin Woolway (Derek Nash, Antone Browne, Drumsense, Rhythm magazine), Tristan Mailliot (Art Farmer, Stan Tracy, Anita Wardell, Jim Mullen, Trinity College of Music), Matt Skelton (Scott Hamilton, Brad Mehldau, Stacy Kent, BBC Concert Orchestra) and Michael Skinner (London Philharmonic Orchestra, Royal Opera House Orchestra, Guildhall School of Music, Royal College of Music).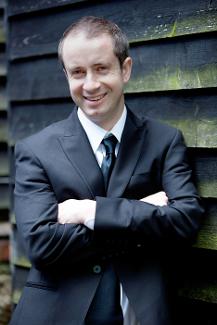 I've worked with many great musicians and bands including IT HUGS BACK (4AD Records) (who I recently performed with at Bestival Isle of Wight alongside LILY ALLEN, LITTLE BOOTS and KRAFTWERK), Howard Riley (LONDON JAZZ COMPOSERS ORCHESTRA, ART THEMEN QUARTET, Elton Dean) AMY WINEHOUSE, YAM WHO? (Here and Now Records, CHAZ JANKEL), Opustrees, Matthias Garrick, Gabriel Garrick, Zem Audu, and played in jazz workshops alongside MICHAEL GARRICK, Howard Riley, Steve Waterman, JOHN ETHERIDGE, Martin Hathaway, ANITA WARDELL and Robin Aspland. I've performed throughout Europe, been featured on national radio including BBC KENT and XFM, and have been teaching drums since 2004.
Since 2008 I have been drumming in and managing a function band called SOUL AVENUE who have performed all over the UK in pubs, bars, wedding venues and holiday parks. This band specialises in the soul/funk/disco classics such as STEVIE WONDER'S 'Superstition', 'We are family' by SISTER SLEDGE, AL GREEN's 'Take me to the river' and CHAKA KHAN's 'Ain't Nobody'.
Soul Avenue - Professional Party and Function Band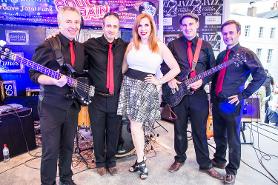 Click on the link below for more info on the hippest party function band on the scene to play at your event whether its a wedding, anniversary or corporate affair!
Brixton Tea Party - 1920/30s swinging jazz
Here is the fantastic Brixton Tea Party playing the classic swinging hits of the 1920s and 30s. See the link below for more info.